"Do what you do so well that they will want to see it again and bring their friends" Walt Disney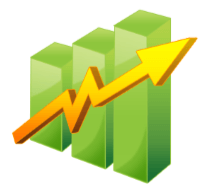 In his excellent book 'Turn Your Customers Into Your Salesforce' author Ross Reck quotes the following startling business figures 25 percent of your success in business is getting a sale from a customer another 25 percent of your success comes from getting repeat sales from a customer a walking 50 percent of your business success comes from getting existing customers to recommend and promote you to the friends associates and colleagues.
So how do you get your customers to recommend your business to other people they may know? One proven strategy is to focus on adding 'memorable' value to them.
Here are some good examples of how to add Memorable Value:
1. The Nuts and Bolts Guy Who Improved Warehouse Operations:
Steve was industrial sales representative and sold hardware, nuts and bolts to industrial accounts. He dealt mainly with buyers in purchasing departments. His products were considered a commodity and he was under constant price pressure.
Now Steve was an engineer, and became interested in warehouse operations. During some extended sales calls, and during some of his weekends, he worked with the warehouse manager of one of his accounts. Together they upgraded the accounts warehouse management system. This saved the customer hundreds of thousands of dollars. His customer was very grateful and gave Steve all his hardware business with little concern for price (as Steve was generally reasonably price-competitive).
The owner of this company and the warehouse manager referred Steve to several other companies in the area and he helped install the same cost-saving warehouse system at some of these companies. Needless to say, he picked up their hardware business as well, again with little concern about pricing. Soon Steve was calling on the owners of companies (not the buyers) all over his territory. He offered the added value service of improved warehouse operations. This was accompanied of course by the purchase of his hardware line. Steve became the most successful sales person in his company.
Take Action
What inexpensive extra service or information could you give your customers that would create 'Memorable' Value for them?
2. The Shoe Repair Shop That Makes Life Easier For Customers:
A shoe repair shop adds great value to their clients by the way they do business. They provide a pick up and drop off service at no extra charge. They will always do it at a time that suits you, even if that is after-hours.
Then, as an added extra, they offer a key cutting service too! Wow, talk about making things easy. Most people have several pairs of shoes they would like to have repaired and several keys that they would like to get extra copies of. And guess when they intend to get them done? That's right, when they have free time! Which of course never happens.
3. The 'Vampire' Dentist:
Many years ago a dentist in Los Angeles decided to set up a dental practice that only operated from 4 p.m. To 4 a.m. (I call him the 'vampire' dentist because he only opened at night).
He then took out small ads offering his services in the trade journals that supplied the Film Studios. He knew that films were very expensive to produce and the people involved in producing them often work long hours, so they didn't have time to see a dentist during normal business hours.
No other dentist at the time offered the convenience of dental services after hours, and he made a great living for many years by doing this.
Take Action
How can you add 'Memorable' Value to your customers by making it a lot more convenient to do business with you?
Watch out for our next post where we will talk about "The Ten Minute Marketing Formula".