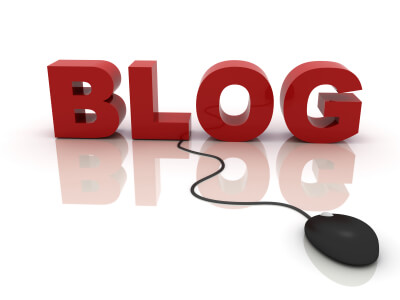 You know I have always put off  'doing' a Blog. It always seemed like such a chore, and I guess that it was something that I had built-up in my mind to be such a big thing, but now that I have got into the habit of  making posts, I find I quite enjoy 'doing' it. I am always on the look out for ideas and inspiration to write about, or in this case, to share with you from someone else's writings.
Take a read what The Franchise King®, Joel Libava has to say about keeping a blog. Do you agree or not?
If your business doesn't have a website, it doesn't have a chance. And, I'm not even talking about a professionally designed and optimized one. If you don't have even a basic website up and running these days, your prospective customers and clients are going to have a hard time seeing you as being relevant.
And, if you don't have a blog attached to your website, those same prospective customers and clients aren't going to have a chance to learn about your expertise, and about the human side of your business.
55,000,000
That's how many blogs there are (in the world) at the time of this writing.
And, those are only WordPress blogs. There are millions of other blogs that are on other blogging platforms like Typepad, Drupal and Tumblr.
Now, you can let that number motivate you, or you can let it freak you out-it's your choice. (Personally, I hope that it gets you motivated to get a blog up and running right now.)
Blog Benefits
1. Visibility
Your visibility-especially online, will…
READ MORE at the original article.